Mike Walker and I
Attention Walker Stalker Fans!!!
Do you have a favorite picture of you and Mike Walker?  If you do, email it to me at kym.mikewalkerfanclub@gmail.com.
Once I receive your picture, I will upload it here and notify you so you can see it too.
When sending your picture, please make sure to include your name and where you are from.
I can't wait to see your pictures!!!
God Bless ~ Kymberly Pierce-Hapke, Mike Walker Fan Club President
2021 Branson Terry Awards Branson, Missouri
(Kymberly Pierce-Hapke, Mike Walker, Sheila Davis)
Sheila Davis – Wynne, Arkansas
Mike Walker Fan Club Vice President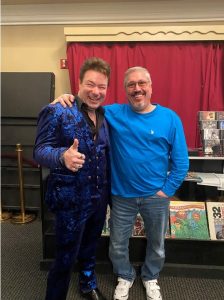 Tod Salts – Tyler, Texas
Andrea Wemhoff – Columbia, Missouri